Crosswords for Mac
System Requirements
Crosswords requires Mac OS X 10.6.6 or later, and is only available via the Mac App Store.

Syncing to an iPhone, iPad or iPod requires the purchase of Crosswords for iPhone/iPad, available in the iTunes App Store.
Have questions about Crosswords for Mac? Find answers at the Crosswords for Mac Frequently Asked Questions page!
Follow us on Twitter to be notified of the latest Crosswords updates!
Crosswords brings the power of our award-winning Crosswords app to your Mac!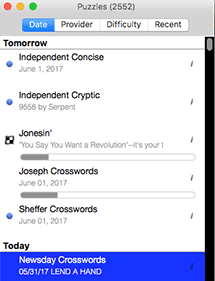 Download new daily puzzles from newspapers including King Features, Newsday, the Independent, and many more! Crosswords also supports paid puzzle subscriptions, allowing you to download puzzles from secure websites.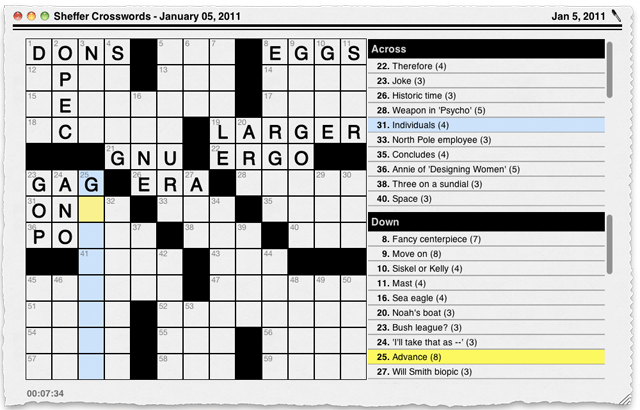 Easily navigate each puzzle just as deftly as you would with a pen!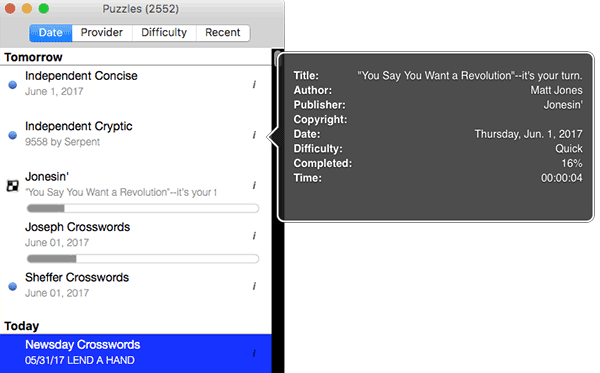 Keep tabs on how much of a puzzle is finished, how much time you've spent on each puzzle, and more!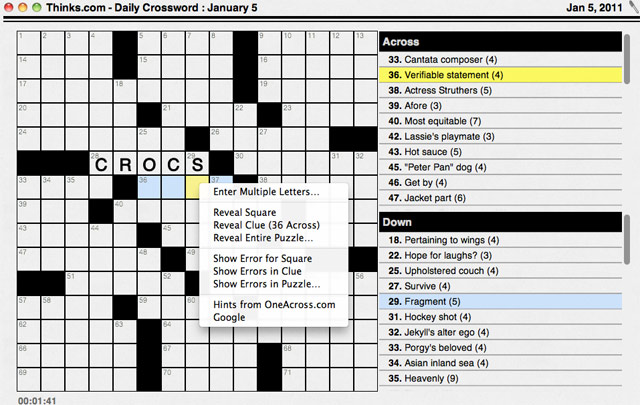 Our Hints system lets you peek at clue letters (or the entire puzzle!) and get hints from OneAcross.com if you get stuck, or look up definitions from Wikipedia, Wiktionary, Answers.com and Reference.com once you've solved a clue.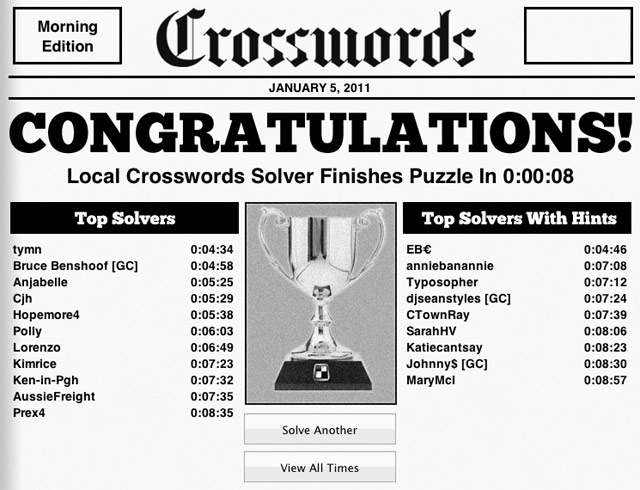 Our new leader board lets you show off your puzzle solving speed!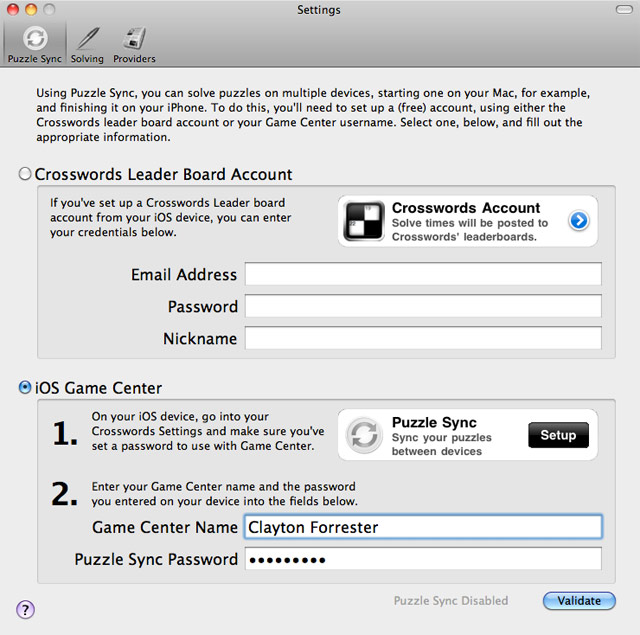 Sync your puzzle data from your iPhone and iPad devices!
Have any additional question about Crosswords? Check out our Crosswords for Mac FAQ, contact us via Get Satisfaction or email us at sales@standalone.com!