Crosswords for Android
System Requirements
Compatible with Android-powered devices connected to the internet.
Have questions about Crosswords for Android? Find answers at the Crosswords for Android Frequently Asked Questions page!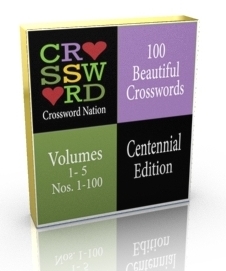 Crosswords for Android brings the power of our award-winning Crosswords for iPhone to your Android device!
Download new puzzles daily from newspapers including King Features, Newsday, The Independent, and many more!
Crosswords for Android also supports paid puzzle subscriptions, allowing you to download puzzles from secure websites directly to your Android device.
Keep tabs on how much of a puzzle is finished, how much time you've spent on each puzzle, and more!
Crosswords for Android features a number of navigation and hint options that enable you to fill in the grid as deftly as you would with a pen and paper!
Have any additional question about Crosswords for Android? Check out our Crosswords for Android FAQ, contact us via Get Satisfaction, fill out our support form, or email us at sales@standalone.com!
Reviews for Crosswords for Android:
"[T]he definitive source for puzzles for iOS and Android devices."